MARTIN KARPLUS PHOTOGRAPHER: The Colors of Fifties and Sixties
opening 24.10.2018
dates 25.10.2018 – 30.11.2018
Ca' Foscari University of Venice is proud to present the solo exhibition "MARTIN KARPLUS PHOTOGRAPHER: The Colors of Fifties and Sixties" by the photographer Martin Karplus (Vienna, 1930). Karplus is a prominent scientist, who received the Nobel Prize in Chemistry in 2013.
The project, on show from October 24 to November 30, 2018, at Spazio Ridotto, Venice, is realized by Zuecca Projects.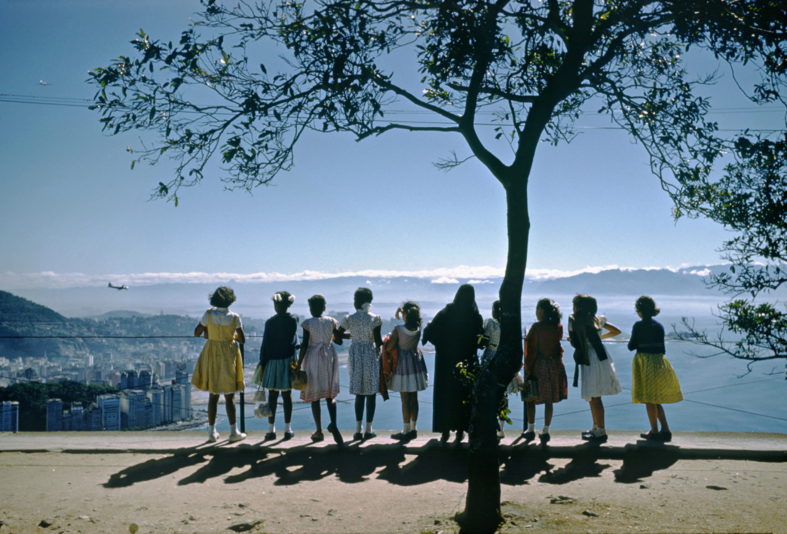 "Rio de Janeiro" by Martin Karplus, 1960. Courtesy of the artist
The exhibition displays a selection of photographs, on loan from the Bibliothèque Nationale de France, taken by Karplus during his travels in Europe, Americans and Asia, from the 50s and 60s.
The images are the testimony of a personal journey between cultures, customs and countries near and far in time and place. They show the inquiring mind and profoundly humanist vision of their author.
Fragments of everyday life and dazzling landscapes in Brazil and Peru, where the ruins of ancient civilizations and imposing modern buildings appear, the faces of people in the Balkan's, the close link with water that characterized the life of fishermen in Hong Kong, to markets in China and Japan.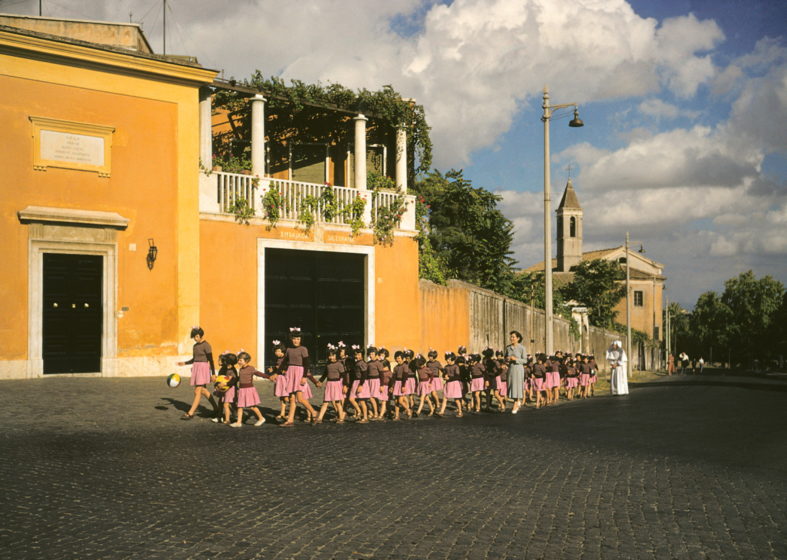 "Rome" by Martin Karplus, 1954. Courtesy of the artist
The early artistic work of Karplus is composed of more than 4.000 Kodachrome slides taken between the 50's and 60's. They remained unpublished for almost forty years while the scientist continued to pursue his research. In 2000 a selection of these slides was scanned and exhibited in Bibliotheque Nationale de France among other venues.
The exhibition is an important document from more than fifty years ago by which Martin Karplus hopes to pass on to future generations a vision in vibrant color of the world in which he lived, much of which no longer exists.
Martin Karplus, born in Vienna in 1930, moved with his parents and brother to the United States in 1938. After studies at Harvard, he received his PhD in chemistry from the California Institute of Technology in 1953. He spent two years at Oxford and then returned to the United States. He was appointed to the faculty of the University of Illinois and of Columbia University and in 1966 he became professor of chemistry at Harvard University, where he continues his research. In 1996 he also became professor at the University Louis Pasteur in Strasbourg, France. He is member of the National Academy of Sciences, the American Academy of Arts & Sciences, and a foreign member of the Dutch Academy of Arts and Sciences and of the Royal Society of London. In 2013 he was awarded the Nobel Prize in Chemistry.
The exhibition is sponsored by the Bauer Hotel.
MARTIN KARPLUS PHOTOGRAPHER: The Colors of Fifties and Sixties
Opening: October 24, 2018 | 05.30 PM
October 25 > November 30, 2018 | 10 AM – 06 PM
Closed on Monday. Free Entry
Spazio Ridotto | Calle del Ridotto 1388, San Marco, Venice