Christo. Wrapped Furniture and Objects: 1961-1963
NOMAD ST. MORITZ
8-9-10-11.07.2021
On the occasion of NOMAD ST. MORITZ 2021, Alessandro Possati from ZUECCA PROJECTS and Christopher Taylor are honored to present "Christo. Wrapped Furniture and Objects: 1961-1963". The project is focused on a curated selection of Christo's early wrapped artworks, presented with the kind collaboration of the Estate of Christo V. Javacheff. The objects and furniture, showed in the fascinating blue panelled room of Chesa Planta, infuse the space with the magic ambiguity of their hidden identities.
Internationally renowned for his wrapped artworks, Christo's practice transcended the traditional bounds of painting, sculpture, and architecture.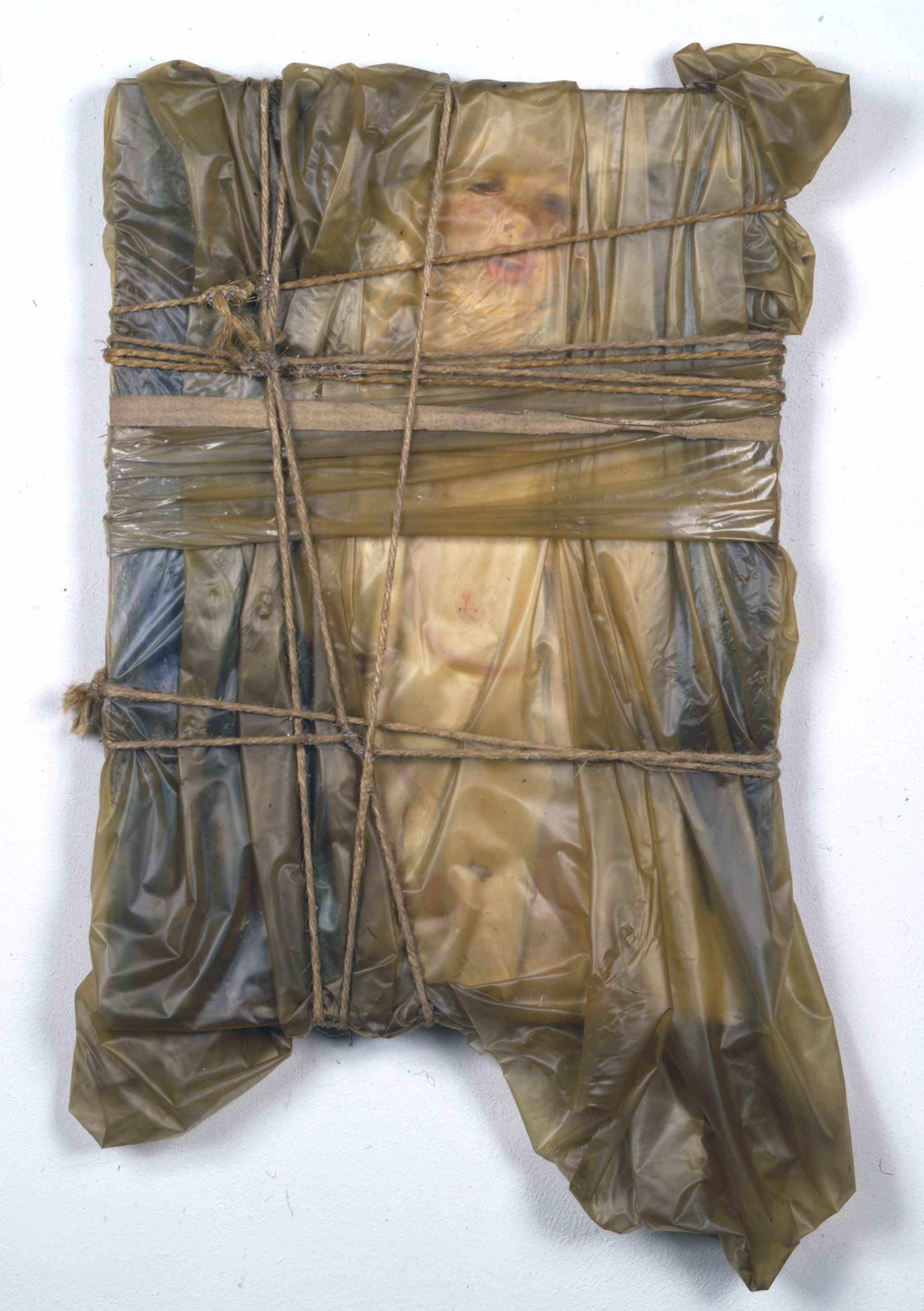 Christo, Wrapped Painting, 1961-62
61.5 x 39.5 cm (with board: 75 x 61 x 7.5 cm)
Polyethylene, rope, fabric belt and oil painting on canvas signed Javacheff, mounted on board by the artist
Photo: André Grossmann. © Estate of Christo V. Javacheff
From early small-scale objects to monumental outdoor projects, the act of wrapping plays on basic fears and desires, transforming objects into ambivalent presences. By obscuring their identity, Christo effects a partial alteration in which mundane materials retain the same factual identity they have in everyday life while assuming a new connotation. This leads to what has been defined a meta-metamorphosis, a state in which Packages and Wrapped Objects are caught between the literal and the metamorphic. Encased in a chrysalis, they are metaphysically in transit.
These early objects all arose in direct involvement with the real, physical object, spontaneously, without the need for any particular planning or preparation.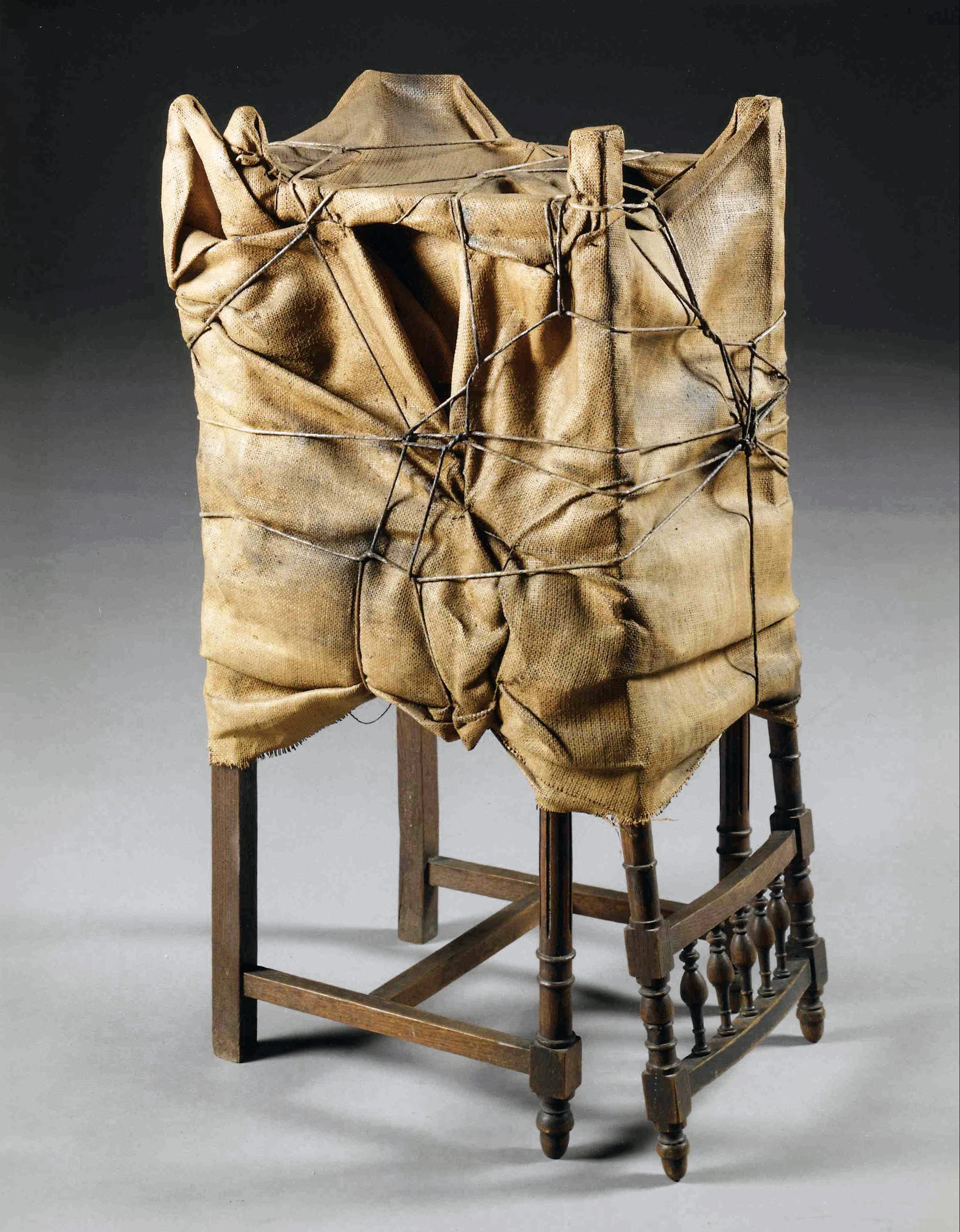 Christo, Two Wrapped Chairs, 1961
90 x 46 x 40 cm 
Two chairs, fabric, rope and lacquer
Photo: Wolfgang Volz. © Estate of Christo V. Javacheff
When Christo's works became bigger and extended further and further into the surrounding space, the production of his works became so complex that he began to prepare them with sketches and drawings, which enabled him to visualize his ideas in advance. Each drawing was an independent work of art in its own right, but at the same time the drawings did not become pure ends in themselves. They fulfilled a specific function within the work process. In this sense, it is doubtless wrong to speak of "sketches" in relation to Christo's works. Rather, these were technical drawings: on a two-dimensional path, so to speak, the desired end-product took on its "definitive" form, a template from which the work could then be realized as a craft object.
Following the artist's desire to make artworks in progress be continued after his death, all sales of NOMAD's artworks will contribute to the realization of L'Arc de Triomphe, Wrapped, a temporary artwork for Paris (September 2021). Realized in close collaboration with the Centre des Monuments Nationaux and the Centre Pompidou, the Arc de Triomphe will be wrapped in 25,000 square meters of recyclable polypropylene fabric in silvery blue, and 3,000 meters of red rope.
Per Christo's wishes, L'Arc de Triomphe, Wrapped will be realized by his team.
First image: 
Christo, Wrapped Painting, 1963
58 x 77 x 2.5 cm 
Oil painting on canvas signed Javacheff, polyethylene and rope
Photo: Eeva-Inkeri. © Estate of Christo V. Javacheff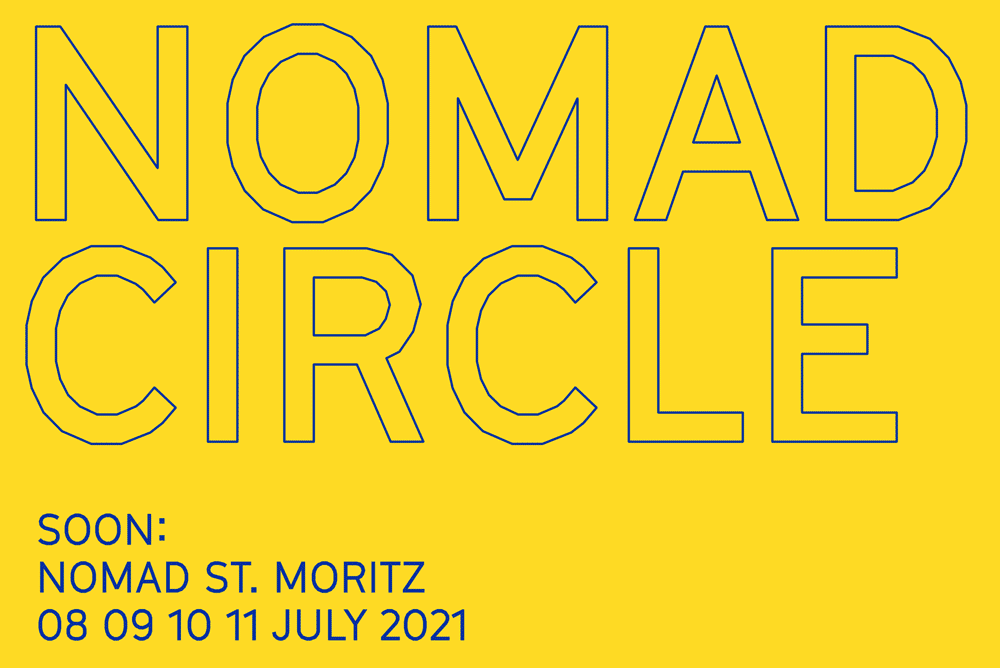 Christo. Wrapped Furniture and Objects: 1961-1963
NOMAD ST. MORITZ | 8-11 JULY 2021 | Chesa Planta, Room A10
Curated by Alessandro Possati and Christopher Taylor