EXPO VIDEO: Invisible Cities
opening 23.10.2016
dates 24.10.2016 – 11.12.2016
EXPO CHICAGO and Zuecca Projects collaborate to present a satellite iteration of the EXPO VIDEO program, highlighting a selection of dynamic and cutting-edge film, video, and new media works by artists selected from EXPO CHICAGO 2016 Exhibitors, at Spazio Ridotto in Venice, Italy. The programmatic partnership between the exposition and the satellite location extend on a programmatic partnership presented with the Italian Cultural Institute in Chicago.
The exhibition, running from October 24 to December 11, 2016 (EXTENDED), features artists Virginia Colwell | MARSO, Mexico City; Jonas Dahlberg | Galerie Nordenhake, Berlin, Stockholm; David Hartt | David Nolan Gallery, New York; Jesper Just | Galerie Perrotin, New York, Paris, Hong Kong, Seoul; Bettina Pousttchi | Buchmann Galerie, Berlin, Lugano; and Iñigo Manglano-Ovalle | Christopher Grimes Gallery, Santa Monica.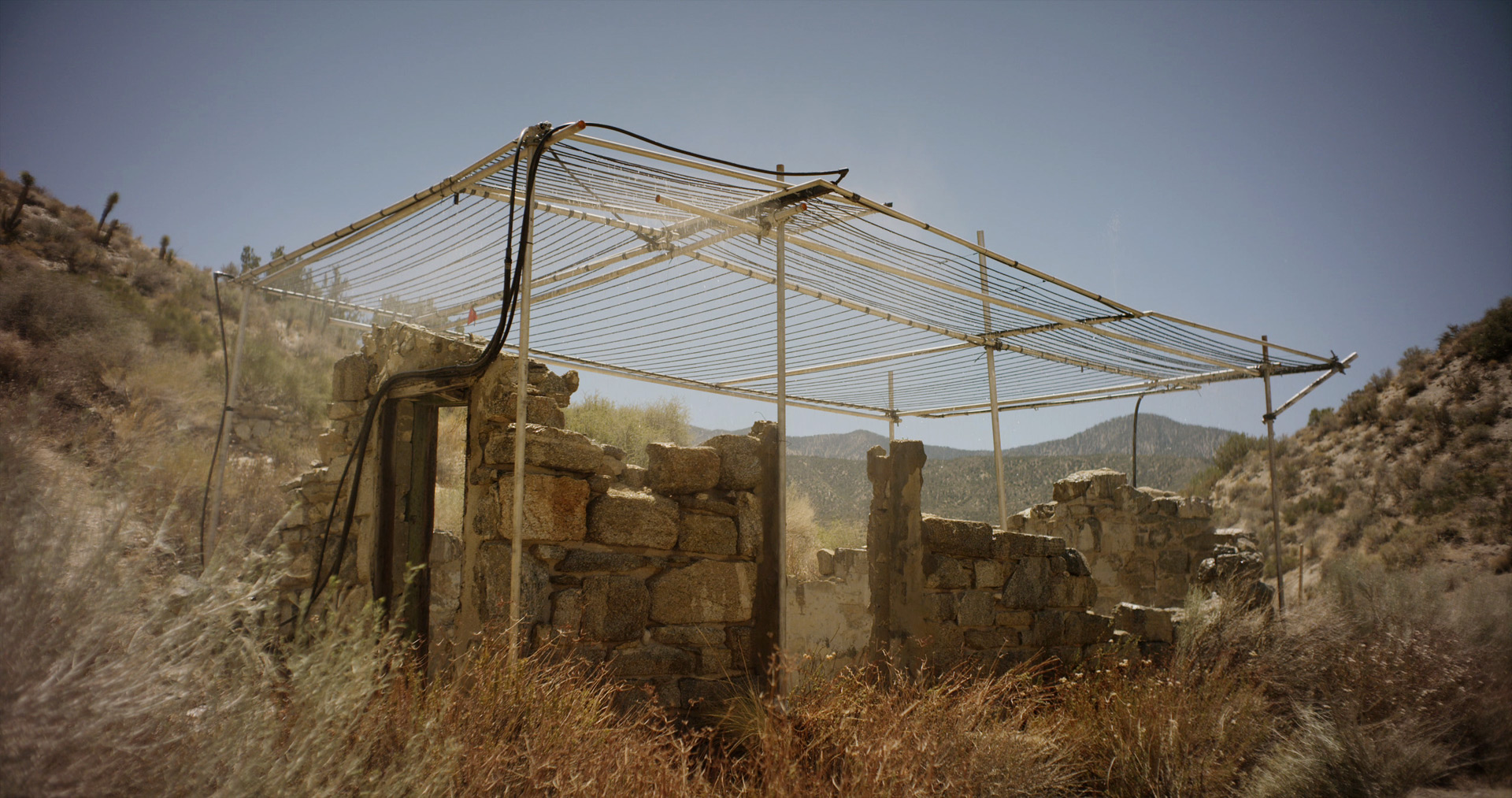 "Llano" by Jesper Just. Courtesy of Galerie Perrotin, New York, Paris, Hong Kong, Seoul
Program Statement
The curatorial direction of EXPO VIDEO at Spazio Ridotto features a program that responds to architecture through a collection of film, video, and new media works. The exhibition, an official satellite event of EXPO CHICAGO, will be on view in conjunction with the 15th International Architecture Biennale from October 24 – November 25, 2016.
The thematic focus of the program is considered through the lens of Italo Calvino's Invisible Cities, a collection of prose that describes a myriad of imagined architectural frameworks through short, fragmentary narratives. The works included in the program similarly interrogate questions of space, and how physical landmarks of civilization take form. As the protagonist, Marco Polo, states: each city is an imagination of Venice, "the first city before all others."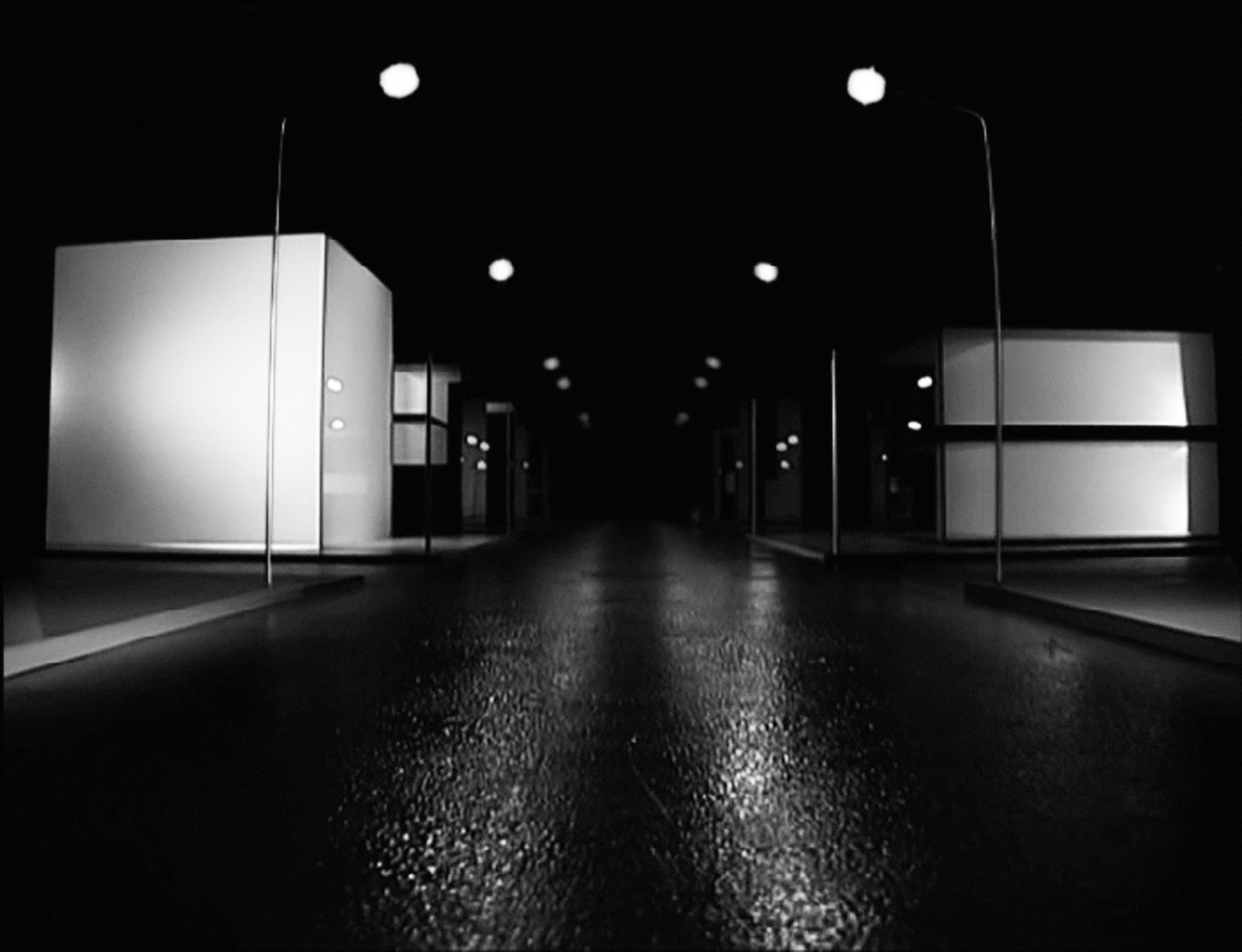 "One-Way Street" by Jonas Dahlberg. Courtesy of Galerie Nordenhake, Berlin, Stockholm
The program includes David Hartt's "The Republic," which traces proposed city plans by Greek urban planner Constantinos Doxiadis for both Athens and Detroit as the departure for a formal navigation of the two never completed projects, the films within this program lead us through their own "Invisible Cities" as a voyeur through the architecture—not as a citizen, but as a detached onlooker.
Selected by EXPO CHICAGO Director of Programming Stephanie Cristello and Programming Coordinator Alexis Brocchi.
Image 1: "The Republic" by David Hartt. Courtesy of David Nolan Gallery, New York
EXPO VIDEO: Invisible Cities
Opening: October 23, 2016
October 24 > December 11, 2016 | 10 AM – 06 PM
Closed on Monday. Free entry
Spazio Ridotto | Calle del Ridotto 1388, San Marco, 30124 Venice