LE BAL DE PARIS DE BLANCA LI
dates 1.9.2021 – 9.9.2021
Zuecca Projects is extremely proud to collaborate with the international renowned choreographer Blanca Li, for the presentation of her VR live show Le Bal de Paris in Venice.
Le Bal de Paris de Blanca Li is a 35 minutes immersive live musical show in Virtual Reality. Music and dance merge with virtual reality to offer the audience an interactive, innovative, festive, artistic and spectacular experience. Involving all the senses and the body, Le Bal de Paris revolutionizes the world of VR immersive performance and erases the boundary between spectators and dancers: anything is possible.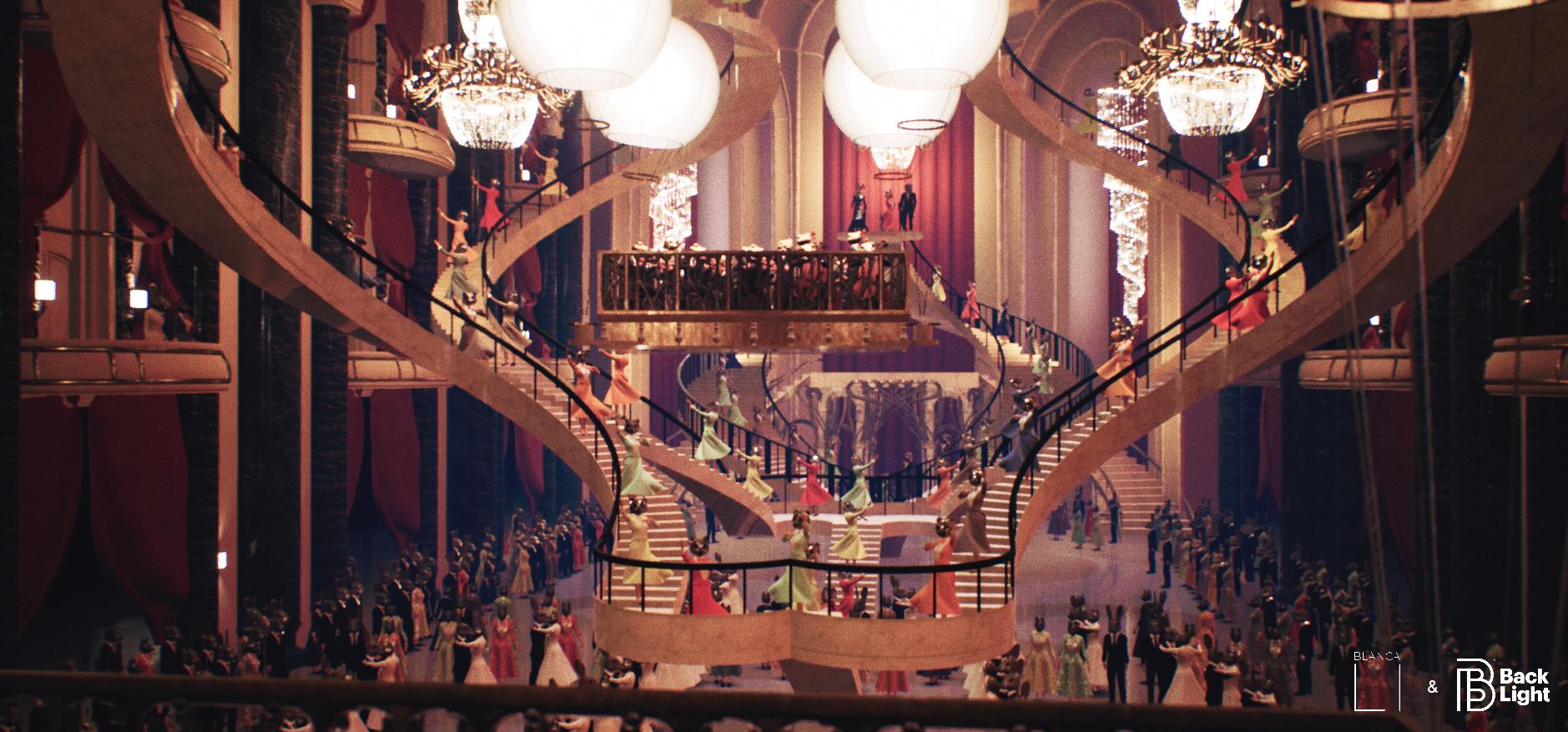 Spectators and actors at the same time, the members of the audience will dance during the whole experience, interacting with real dancers in the physical and virtual space. Divided in 3 main dance scenes, Le Bal de Paris drags the spectators into the vortex of a great love story, where the public will be free to dance, enjoy the party and interact with whoever they want.
A universe as poetic as it is fantastic, imagined by Blanca Li.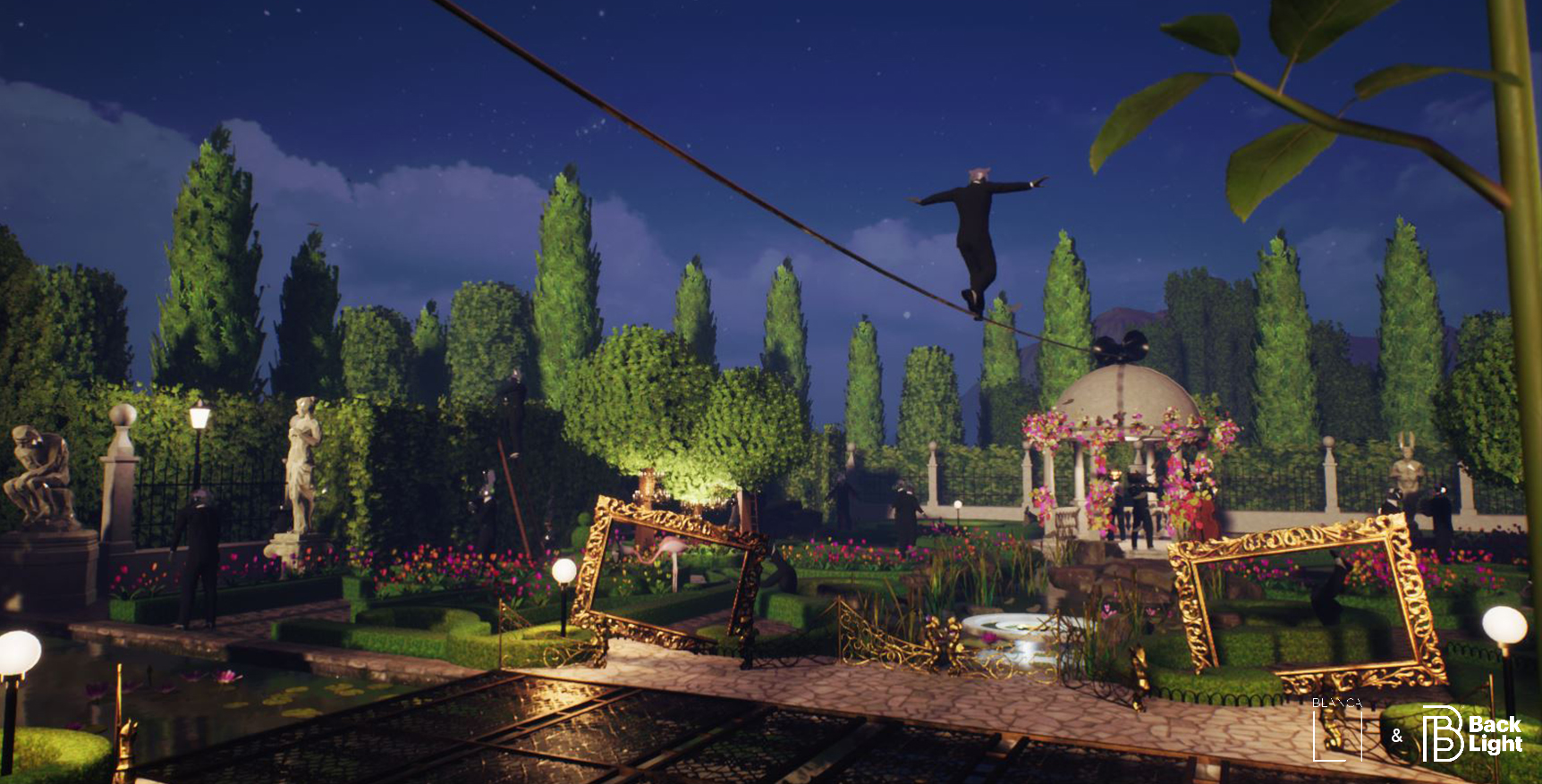 The live multi-user version of Le Bal de Paris can be experienced during the Venice Film Festival, at Conservatorio di Musica Benedetto Marcello (San Marco 2810, 30124 Venice), from September 1st to 9th 2021.
In addition, a VR online version of the performance, conceived for a single-user, has been selected in competition for the Venice VR Expanded section of the 78th Venice International Film Festival by La Biennale di Venezia.
The show will later open in Paris at Chaillot Théâtre National de la Danse from October 7th to October 16th 2021.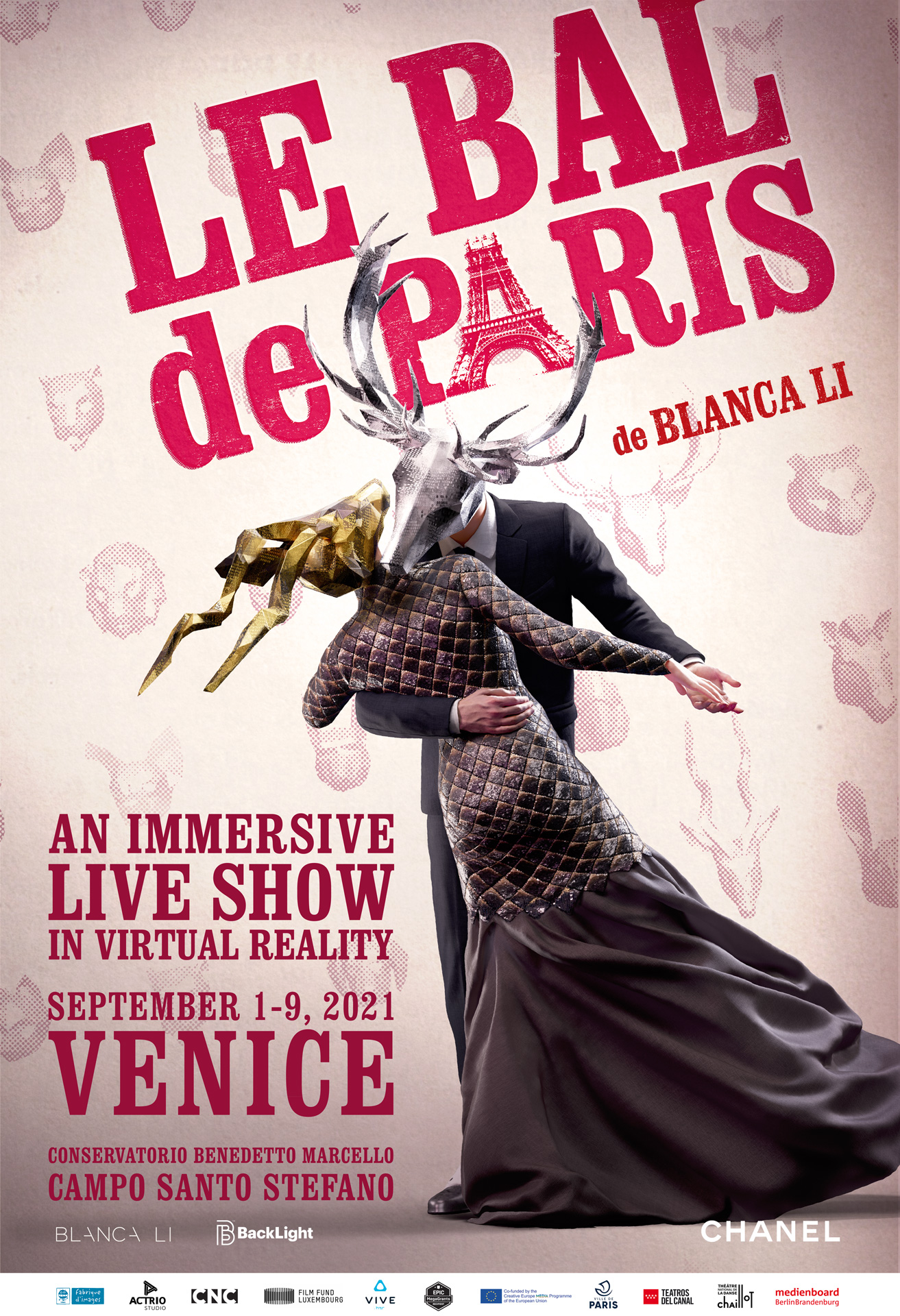 Through the following link it's possible to reserve tickets to Le Bal de Paris de Blanca Li at Conservatorio Benedetto Marcello in Venice: www.eventbrite.fr/e/le-bal-de-paris-de-blanca-li-tickets-166519196399
LE BAL DE PARIS DE BLANCA LI
1.9.2021 – 9.9.2021
Conservatorio di Musica Benedetto Marcello | San Marco 2810, Campo Santo Stefano, Venice
Tickets and details: www.eventbrite.fr/e/le-bal-de-paris-de-blanca-li-tickets-166519196399
Contact: RSVP@blancali.com