FLUTTUAZIONI
opening 09.05.2017
dates 10.05.2017 – 28.05.2017
In occasion of the 57th International Art Exhibition La Biennale di Venezia, Zuecca Projects is proud to present "FLUTTUAZIONI", an exhibition by the American artist Lola Montes Schnabel.
The exhibition will be hosted at Palazzo Marin in Venice, from May 09th to May 21st, 2017. EXTENDED: MAY 28.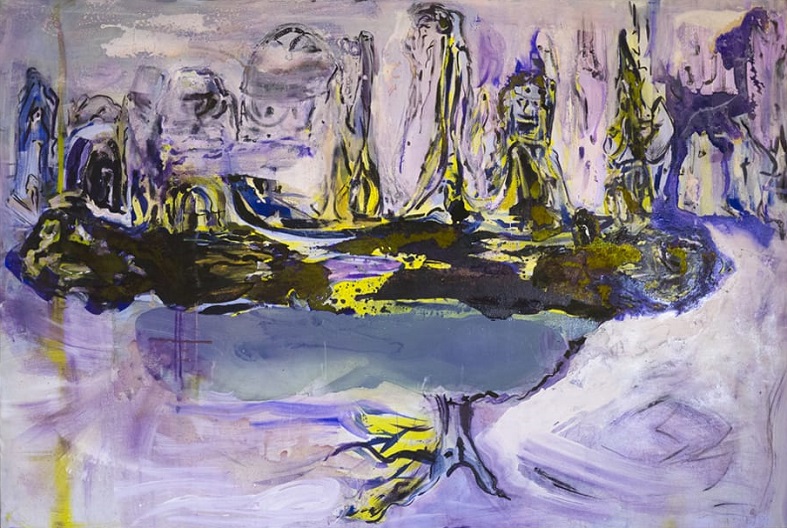 "Fluttuazioni" by Lola Montes Schnabel, 2017. Courtesy of the Artist
A synesthetic salon
Lola Schnabel's commanding artistic energies will be put to the test as the arbiter of the 21st Century Grand Salon at Palazzo Marin. Upending the traditional structure of the salon, Ms. Schnabel offers, with an unorthodox curatorial skill, a wide assortment of works and will host important discourse of the interdependence of all artistic disciplines. Every visual component in Lola's studied, prismed gaze, like an insect's single ommatidia, confirms her ability to work with multiworldly perspectives.
Whether it's Lola's own film or unique photographs, her painted interpretations of deities' shimmering palaces are interspersed with her best-known works, those deft and meticulously nuanced portraits of interest. She imbues those she views as earthly gods, with their knowledge is conveyed by her steady and delicate paint. Lola Schnabel seems guided to convey important psychological studies of spiritual issues.
At Palazzo Marin we witness this young artist's imperative to live with other artists and artisans' work, and see how that melds seamlessly to help exalt our world. In Lola Schnabel's multi-disciplined work we see the world of alchemy at work, and the hope of her sitters daydreams coming to life.
Patrick Fox
New York City, April 2017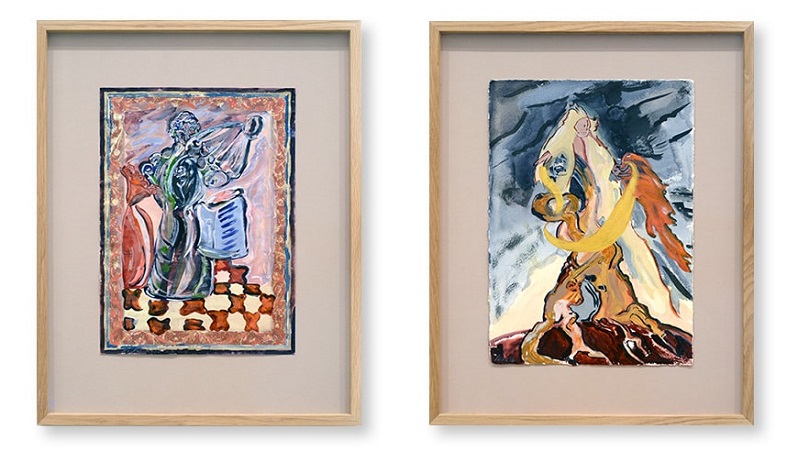 "Texting Spirits" by Lola Montes Schnabel, 2016. Courtesy of the Artist
The exhibition is realized with the kind support of the Hotel Bauer, Aperitivo Select, PAN 999.
Lola Schnabel: FLUTTUAZIONI
Opening: May 09, 2017 | 06 PM – 10 PM
May 10 > May 28, 2017 | 10 AM – 06 PM
Free Entry
Palazzo Marin | San Marco 2541, Venice 30124