Luigi Carboni: NON È LUCE IN PIENA LUCE
opening 17.03.2018
dates 18.03.2018 – 13.05.2018
The story recounted in this exhibition by Luigi Carboni develops and questions itself about the pinpointing of the distinctive traits that separate abstract from figurative painting.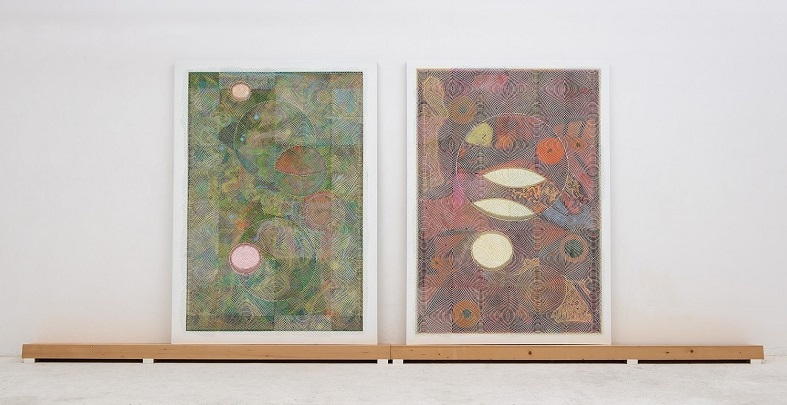 "Pittura Muta" and "Dormiente" by Luigi Carboni. Image courtesy of Michele Alberto Sereni
Large-scale canvases in acrylic and oils are, without fear or favour, juxtaposed with small paintings; the works show themselves with a wide portion of white separating the image from the edge of the picture, in this manner creating the illusion of a double frame. The painted surface is animated by concentric geometries with optical vibrations that are stratified to reveal the underlying images: landscapes and places, figures and ghosts present in the space of a single narrative. On these images there appear milky fissures, circular holes, circles that seem to be optical lenses, perfectly incised heavenly bodies that dismantle and recompose the assaulted and severed form.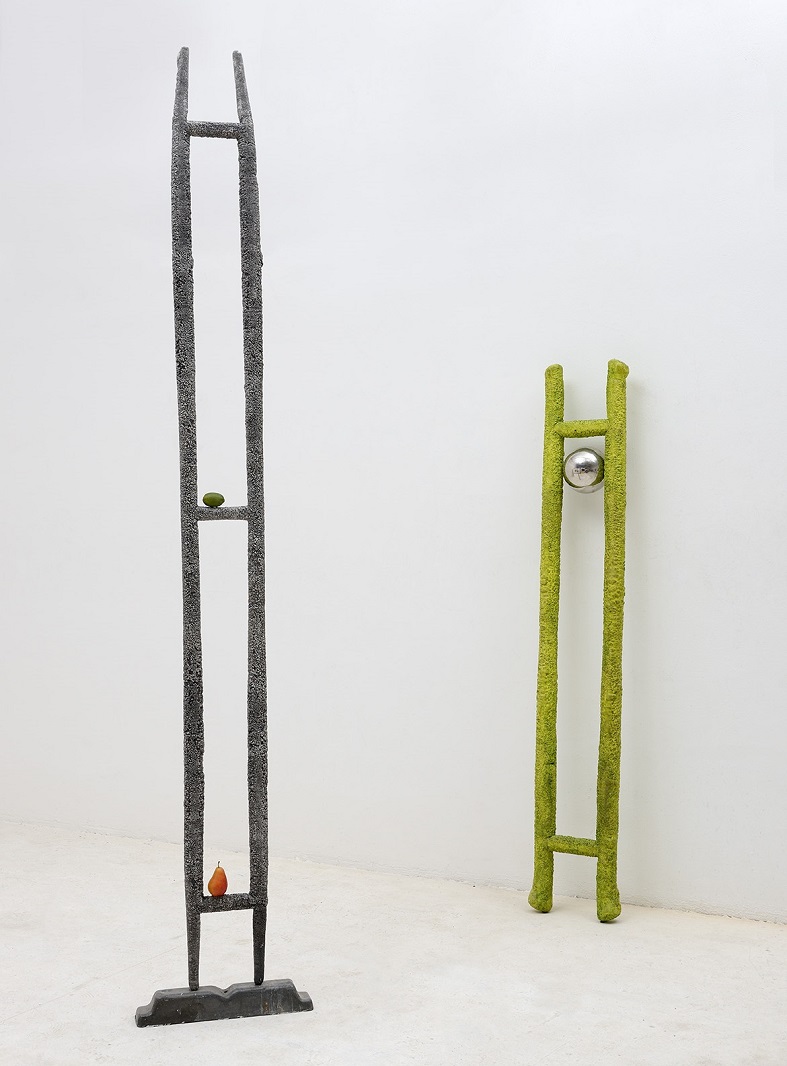 "Senza Fine" by Luigi Carboni. Image courtesy of Michele Alberto Sereni
The distinctive feature of Carboni's work is the fact of dealing with subjects on the cusp of vigorous expressivity and a hallucinatory photorealism, with the use of only apparently "decorative" elements; these lead to an analysis of the technical tools for producing the image and become the subject/object of the painting, placing themselves on the boundary between the lyricism of the material and a metaphysical narration of the painterly process itself.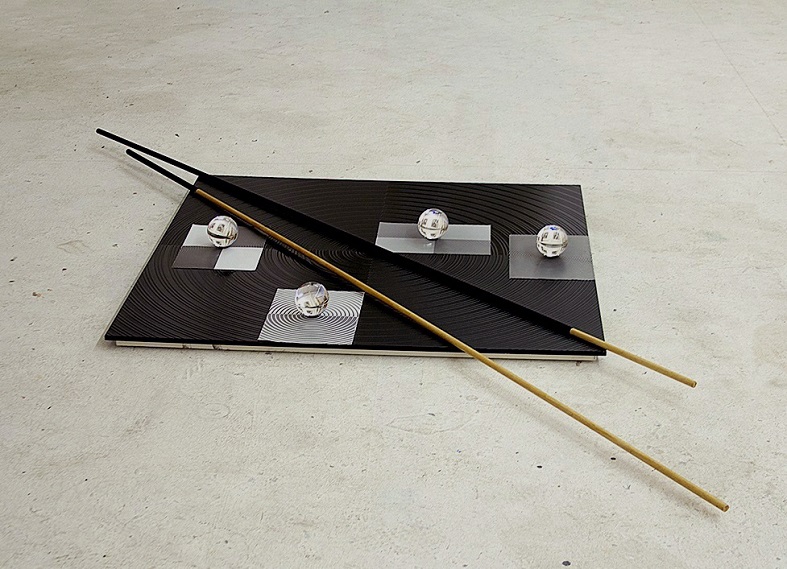 "La Struttura del Tempo" by Luigi Carboni. Image courtesy of Michele Alberto Sereni
The show also includes some sculptures, naked objects that are a direct emanation of the painterly process. Carboni's poetics take on the characteristics of a conceptual reflection, a personal answer to the role of a consumer of images in a world without historical or political horizons, one saturated with information/images where human beings are in contact with "everyone and everything, but are present in nothing", to use the words of Zygmunt Bauman in his text on Liquid Modernity.
Essay by Ludovico Pratesi, catalogue publ. Baskerville. The exhibition is kindly supported by the Hotel Bauer.
LUIGI CARBONI: NON È LUCE IN PIENA LUCE
Opening: March 17, 2018 | 06 PM
March 18 > May 13, 2018 | 10 AM – 06 PM
Closed on Monday. Free Entry
Zuecca Project Space | Giudecca 33, 30133 Venice