My Lady's Glove
opening 29.06.2023
dates 30.06.2023 – 28.07.2023
My Lady's Glove is the title of Erika Verlato's first solo show at Squero Castello in Venice. Curated by Luca Reffo, the exhibition is the result of a collaboration between Zuecca Projects, the Atelier 12 of the Venice Academy of Fine Arts and Départ Pour l'Image, with the aim to promote the artistic research of the Academy's students, linking it both to contemporary exhibition design and to the production of a limited edition publication.
The exhibition presents a selection of recent works by Erika Verlato, together with photographic enlargements and a site-specific intervention that revolves around different variations of the same subject: the glove. Beyond its social history, the glove – disposable, liturgical, ornamental, spatial, protective, long and short, patent or silk – becomes the garment and fetish of the hand from which it borrows its articulated symbolism.
By comparing archival images and oil paintings on canvas, with My Lady's Glove and the Masquerade edition the artist aims, through the replication of the figure of the glove, to amplify the psychological quality of the colour red, understood as an essential model of inner representation of all forms.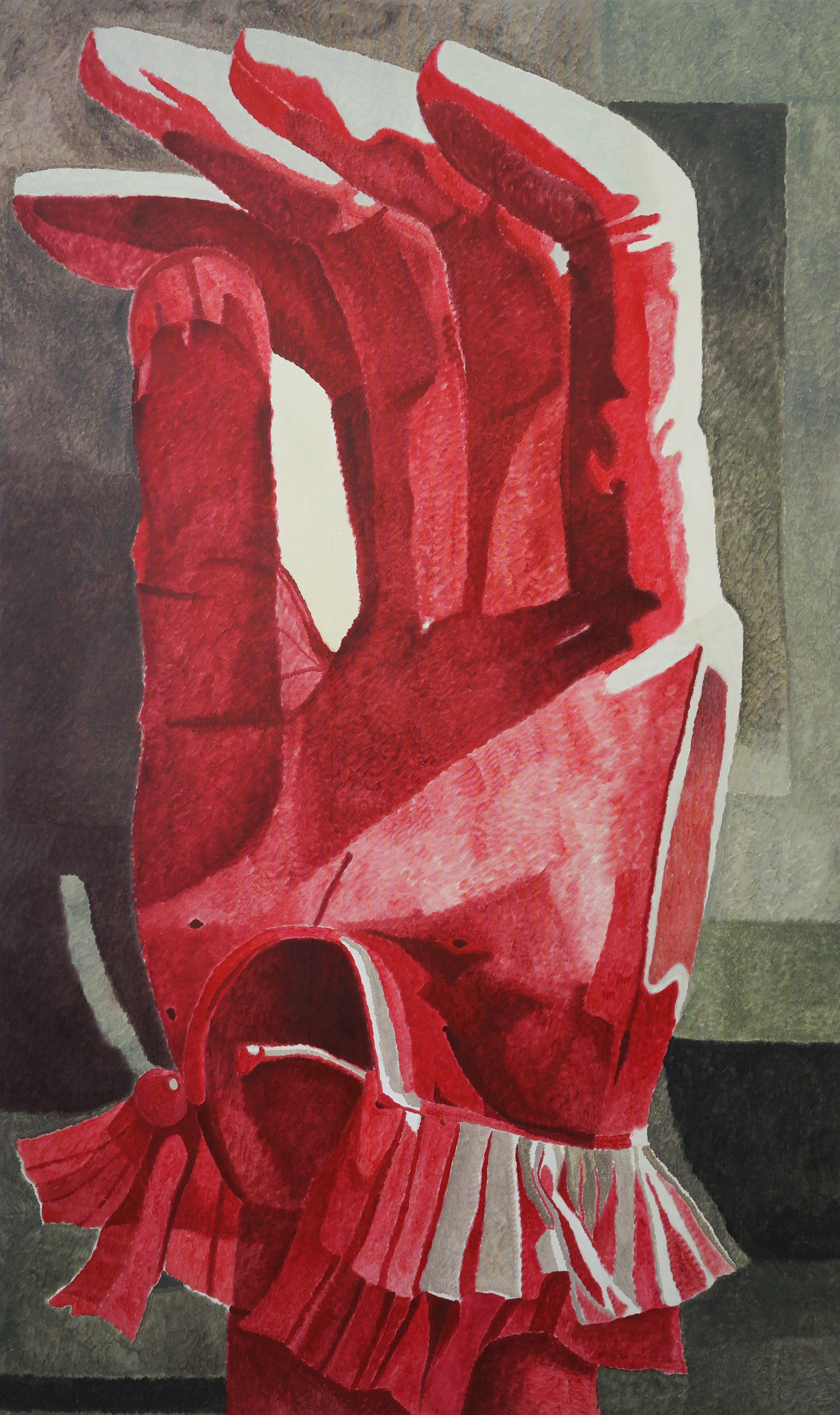 Erika Verlato (b. 1998) is an Italian artist; she lives and works between Vicenza and Venice where she is currently attending the Venice Academy of Fine Arts. The media she uses include oil painting and mixed media. Among the latest exhibitions in 2023: the solo show My Lady's Glove, Squero Castello, Venice and Atelier 12 / Art Night in Venice.
Pic. 1: Vanished, 2023. Detail. Courtesy of the artist
Pic. 2: Nightmare, 2023. Courtesy of the artist
My Lady's Glove
Erika Verlato
June 29 – July 28, 2023 | Monday – Friday, 11 am – 05 pm | Free entry
Opening: June 29 at 06 pm
Squero Castello, Salizada Streta 368 Castello, Venezia