ReConstructo | Rebuilding Mexico
opening 24.05.2018
dates 25.05.2018 – 30.09.2018
The project ReConstructo, curated by Luis Carbonell and Andres Souto, and programmed at Spazio Ridotto (San Marco, Venice) and Zuecca Project Space (Giudecca, Venice), proposes a multifaceted exhibition that presents two simultaneous and overlapping readings of the actions of destruction and construction produced by earthquakes in Mexico.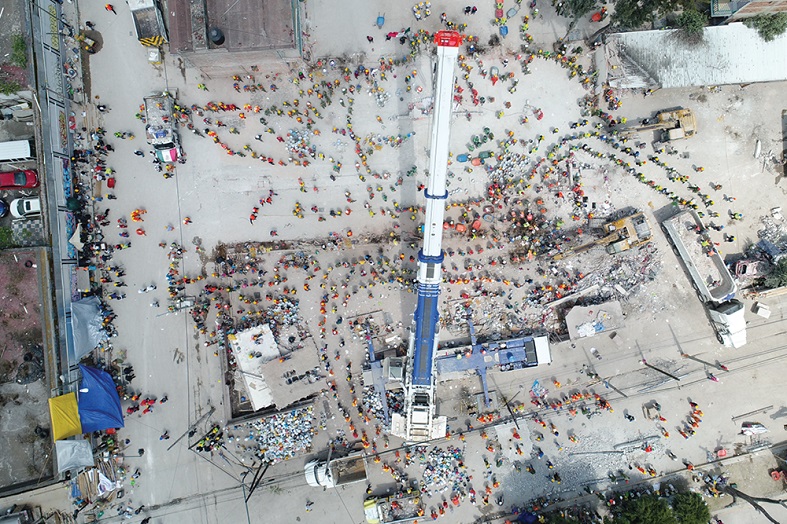 Image courtesy of Santiago Arau
In one hand, informative documentary pieces that introduce the events themselves. A general information on what and how it happened along with what is being done and by whom.
Simultaneously, a sensitive representation on the subject: videos, projects and installations from renowned Mexican architects, institutions and artists that relate with destructive and reconstructive of the physical environment.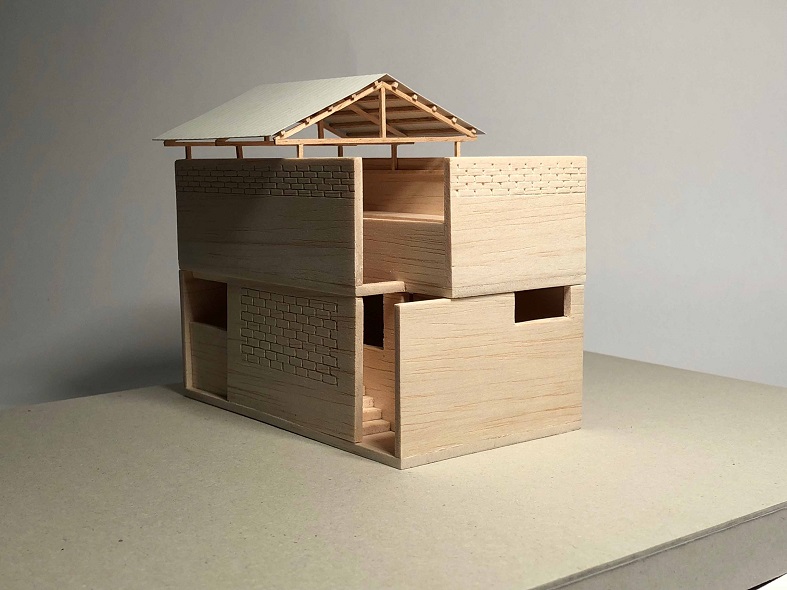 "Casa Oculian" by Estudio Atemporal. Courtesy of Estudio Atemporal
The exhibition starts from the devastating events occurred in Mexico by the recent earthquakes, but most importantly from the reaction of organized groups of citizens including architects, artists and many more projects and initiatives born to aid in the reconstruction of the lost built environment.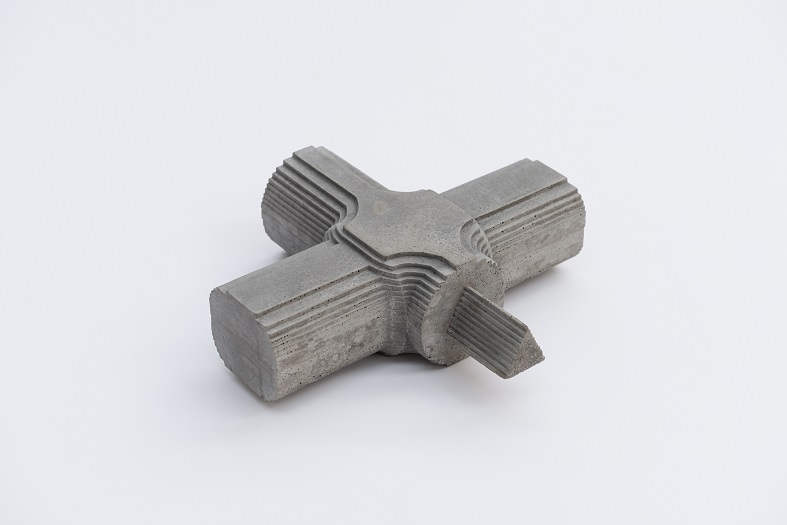 "Triangular Key 13 mm" by Miguel Ángel Salazar. Courtesy of Miguel Ángel Salazar
Hundreds of projects had spurred out from the need of assisting the affected communities, some of them lead by architects such as Manuel Cervantes from CC Arquitectos; Julio Gaeta and Luby Springall from Gaeta Springall Arquitectos; Mariana Ordoñez and Jessica Amescua from Comunal Taller; Luis Carbonell and Andres Souto from MUCHO / TDPD; Jose Amozurrutia and Carlos Facio from TO Arquitectos; Paul Curuchet and Luciana de la Garza from Estudio Atemporal; Juan Casillas from Laboratorio de Arquitectura Básica; Maruicio Guerrero, Luis David Arredondo, Rodrigo Escobedo, Alejandro Gutiérrez from La Metropolitana; just to name a few that are consequently participating in this collective show of efforts and social driven architectural projects.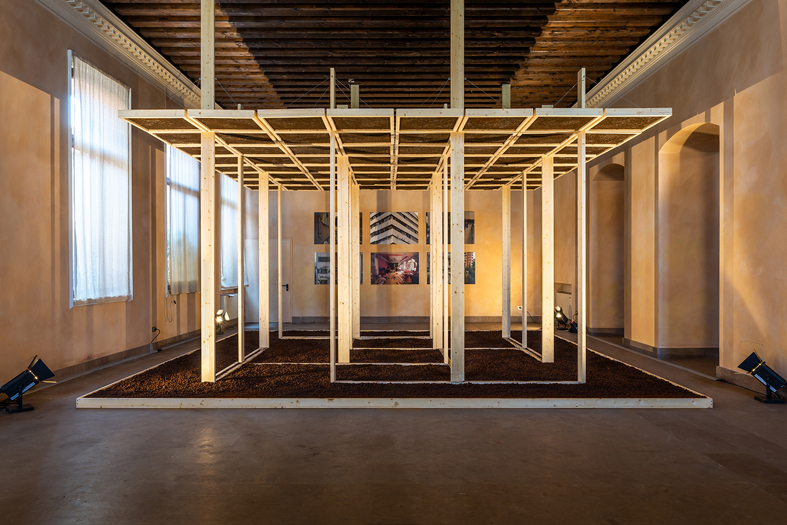 "Chinampa" by TO Arquitectos. Installation shot at Zuecca Project Space. Image courtesy of Camila Cossio
Works by Adela Goldbard, Andres Souto, Carlos Iván, Fernando Ocaña, Jerónimo Reyes Retana, Julieta Gil, Karen Rodriguez, Miguel Angel Salazar, Nestor Jimenez, Isauro Huizar, Sofia Garfias and Sumie García will be presented and showcased during the calendar of activities throughout the duration of the exhibition.
The exhibition is realized with the kind support of Hausbrandt Trieste 1892 S.p.A., PETRA S.A., G&P Intech and the Hotel Bauer.
ReConstructo | Rebuilding Mexico
Opening: May 24, 2018 | 12 PM | Spazio Ridotto & Zuecca Project Space
May 25 > September 30, 2018 | 10 AM – 06 PM
Closed on Monday. Free entry
Spazio Ridotto | Calle del Ridotto 1388, San Marco, 30124 Venice
Zuecca Project Space | Giudecca 33, 30133 Venice
For press enquires: info@zueccaprojectspace.com