TERRA
opening weekend 20-22.10.2023
dates 20.10.2023-25.11.2023
Zuecca Projects is part of the monumental exhibition TERRA, with a site-specific painting installation by Chiara Capellini, hosted at L'Ancien Théâtre in Beaune, France.
TERRA is a multidisciplinary site-specific group exhibition across four historic spaces in the heart of the UNESCO World Heritage vineyards in Burgundy, France. TERRA is curated by Jenn Ellis of Apsara Studio and art historian Emie Diamond, and produced by Milena Berman of Hautes Côtes.
Opening the weekend following Paris Plus by Art Basel, TERRA will respond to the idea of terroir, the concept of the sense of place. The exhibition will be open to the public on October 21st as part of the vernissage and thereafter can be visited by appointment only until its closing on November 25 just following the 163rd charity wine auction at Beaune's famed Hospices de Beaune, hosted this year by Sotheby's.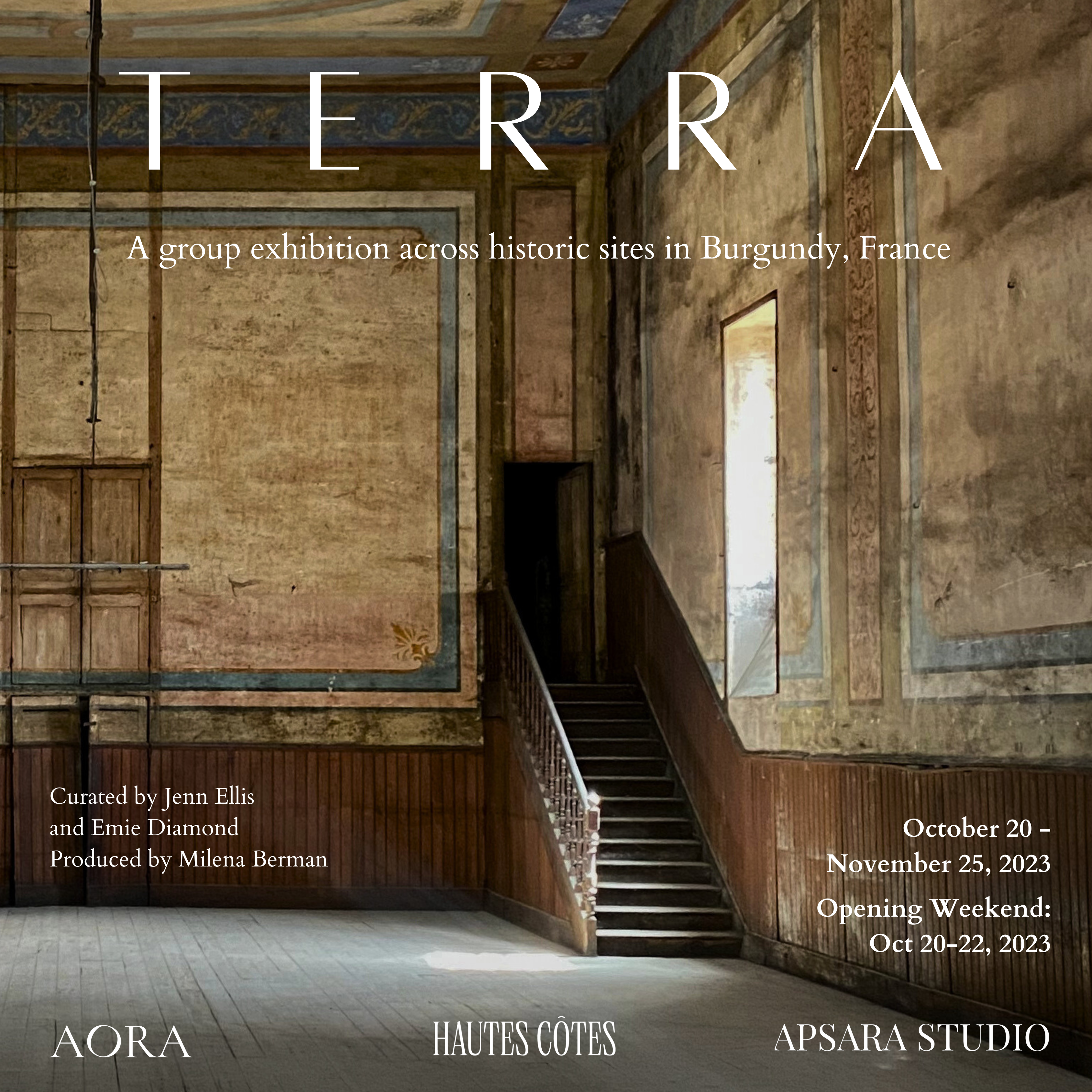 Works by leading and emerging international artists across multiple mediums from painting to sculpture, ceramic and installation, will be shown in four private spaces in and surrounding the medieval town of Beaune. Driven by a thoughtful response to each location, TERRA will be divided into four parts: Time at the 15th century chapel Couvent des Jacobins; Story at L'Ancien Théâtre; Folly at the historic chateau of Domaine Chandon de Briailles; Intimacy at La Maison de Pommard boutique hotel.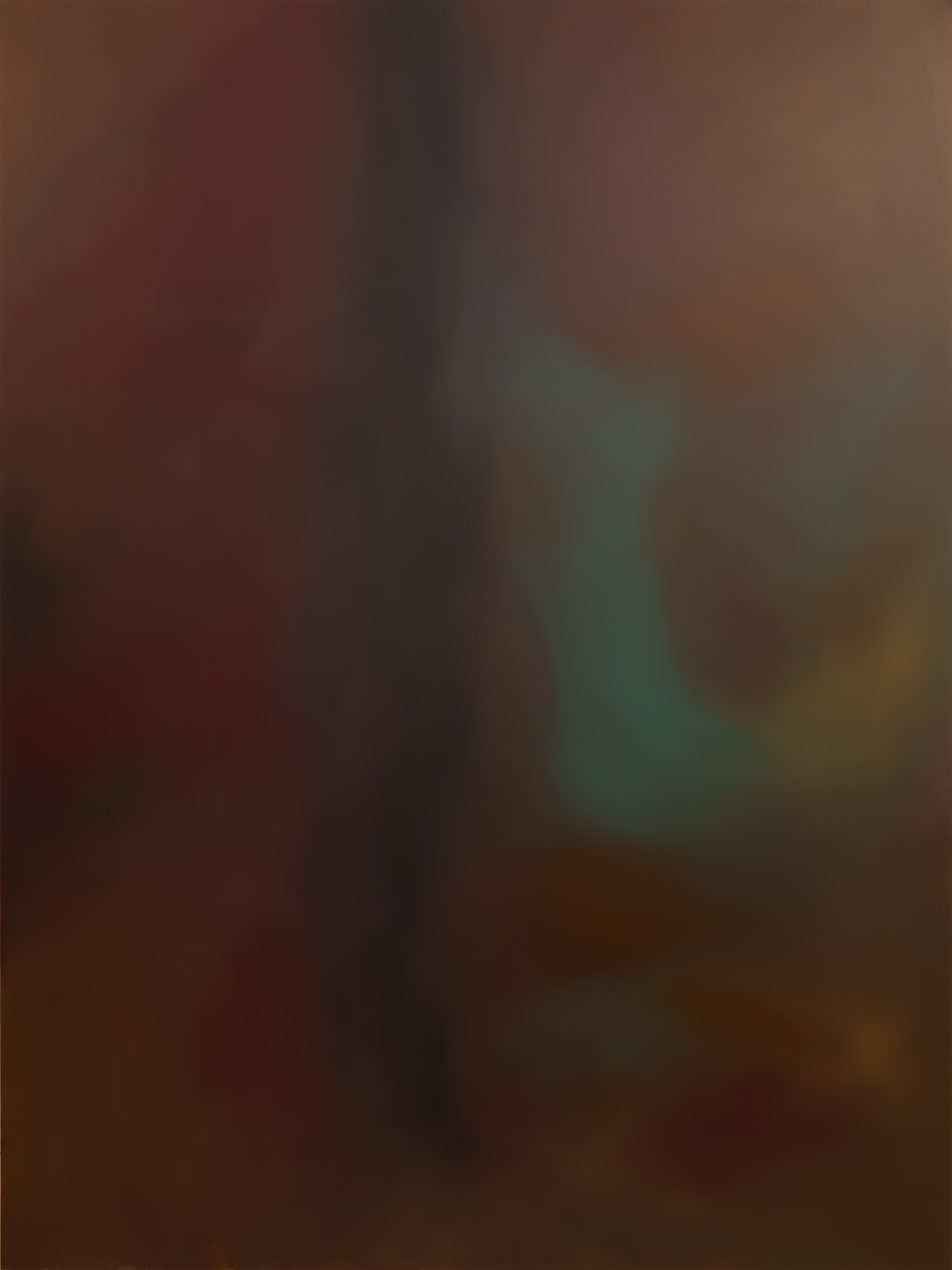 Chiara Capellini, A Land of Thoughts, 2023. Courtesy of the artist and Zuecca Projects
As part of the show, the new painting installation "Landscape of Thoughts" by Chiara Capellini, specifically created for the space of L'Ancien Théâtre, will be presented by Zuecca Projects. A landscape that includes various ethereal-looking paintings, standing from the ground, encouraging a sea of wonder and subconsciousness.
The seven canvases of "Landscape of Thoughts" are arranged on the stage of the old theater: some paintings have more figurative shapes, while others have more dissolved and abstract colors. People can walk among them and observe as if they stroll through the wings of a theater stage. The colors of the paintings recall theatrical dramas set in natural landscapes. As explained by Chiara Capellini: "In the theatre space, I staged seven canvases as theatre wings. Backdrops that become mental landscapes to wander through. The theme of the paintings is the meditative dimension where thoughts fade into silence."
TERRA is an exciting cultural moment as the worlds of art and wine engage in one of the most renowned wine regions of the world. Drawing on their shared sensibilities to time, story, folly and intimacy, visitors are taken on a multi-sensory journey that celebrates creativity, history, international dialogue and thoughtful contemporaneity.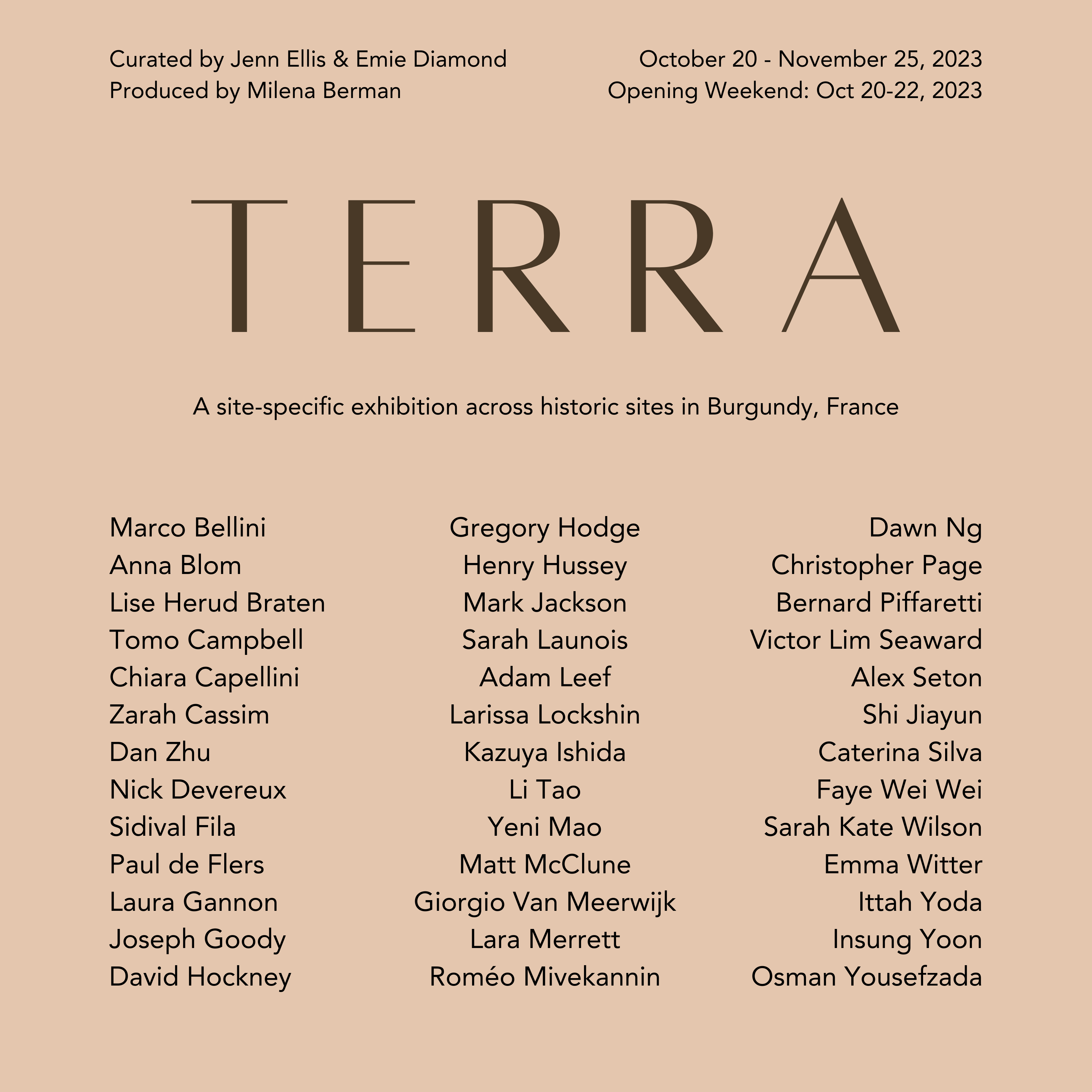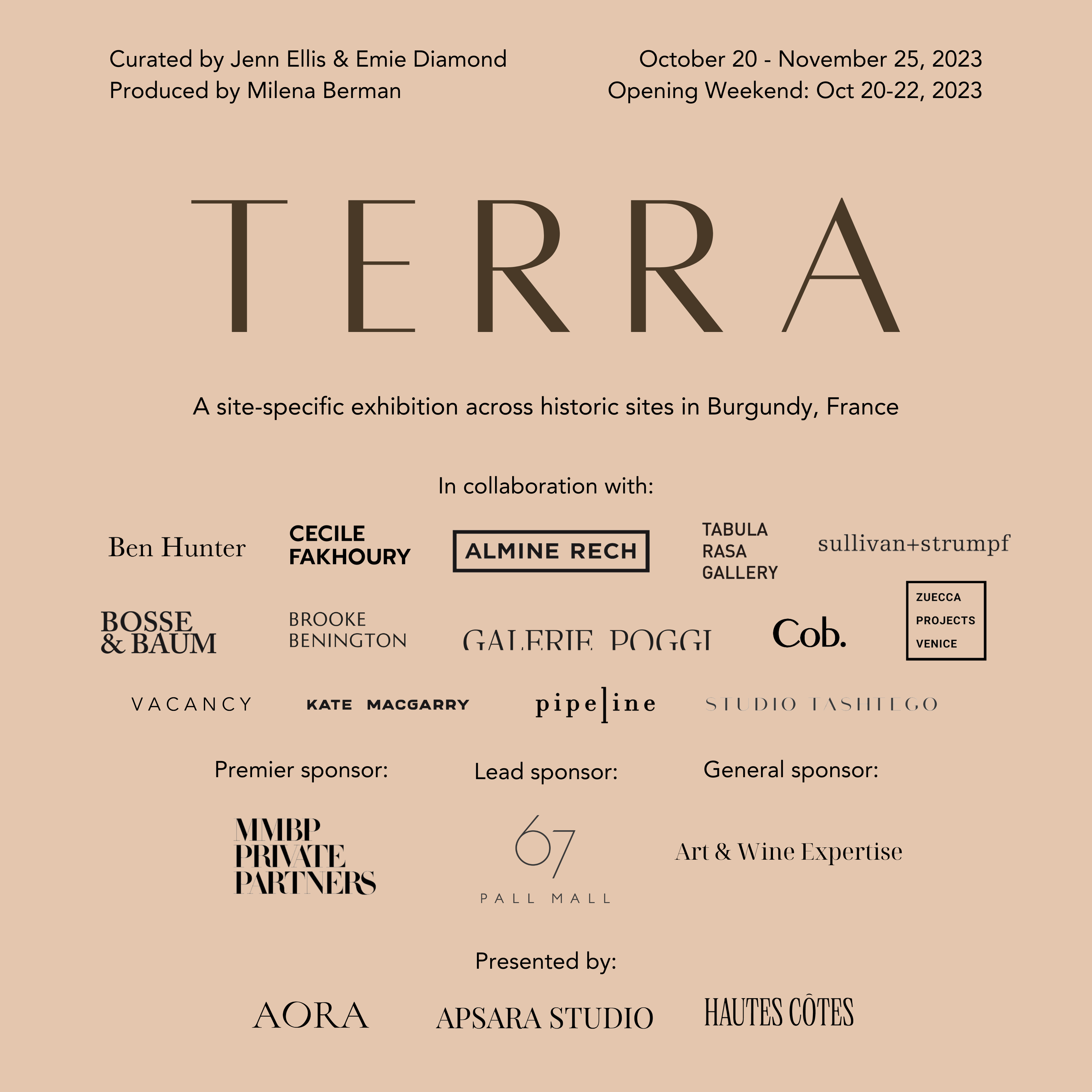 TERRA
20 October – 25 November 2023 (Opening: 20 – 22 Oct)
Locations:
Domaine Chandon de Briailles, Savigny-lès-Beaune, France
Couvent des Jacobins, Beaune, France
L'Ancien Théâtre, Beaune, France
La Maison de Pommard, Pommard, France