VOLUME 0
opening 09.05.2019
dates 10.05.2019 – 30.06.2019
"Volume 0" is a curatorial project curated by Dr. Max Carocci – anthropologist and curator of Indigenous American arts. Taking Renaissance texts such as Ramusio's "Navigations and Voyages" as a point of departure, the project looks at the historical role of Venice in the development of European knowledge about Indigenous North-Americans.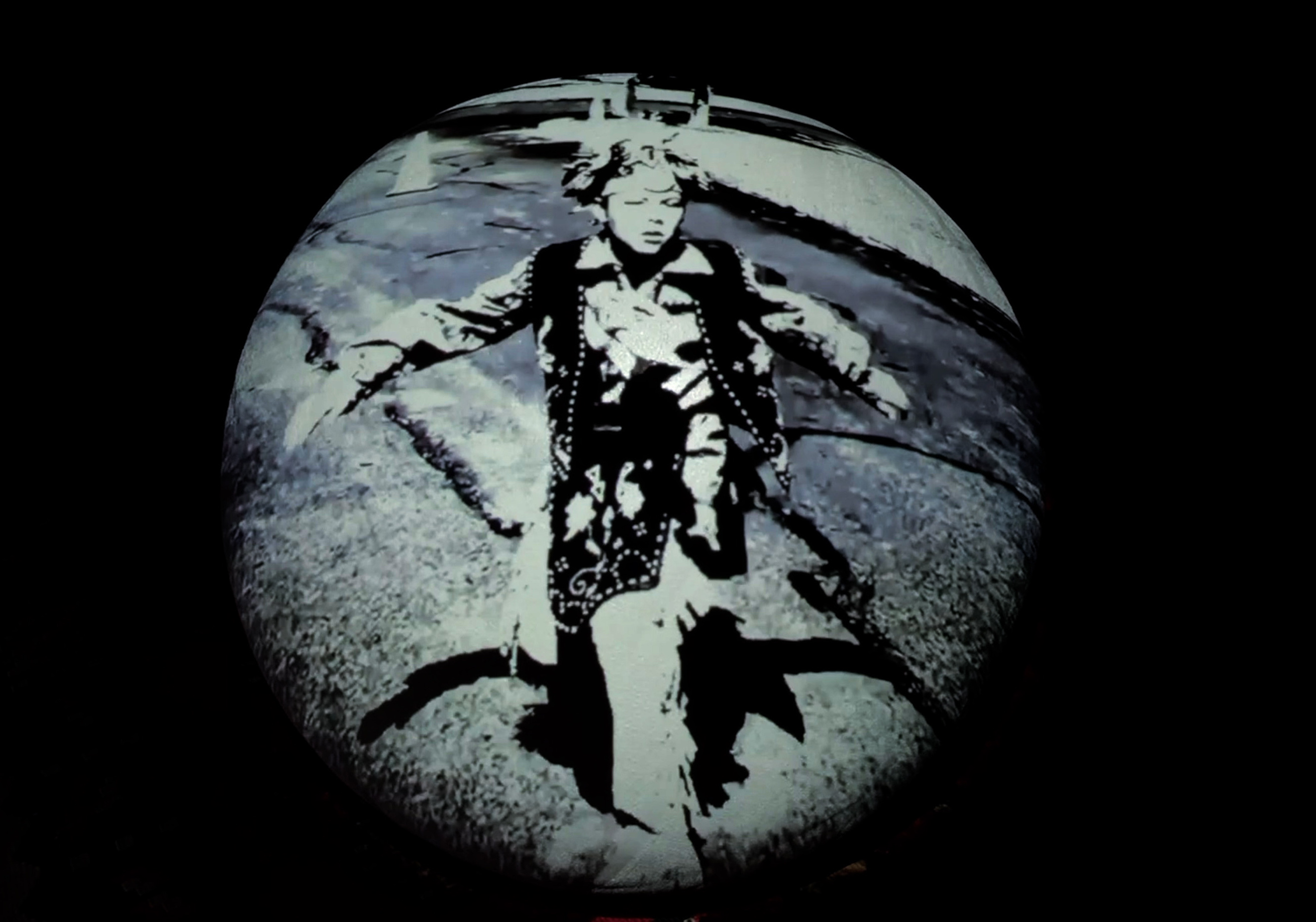 Alan Michelson, Theatrum Orbis Terrarum (Theatre of the World), 2019. Installation detail. Courtesy of the artist
Invited Native American / First Nations artists, Alan Michelson (Mohawk, USA) and Nadia Myre (Anishinaabe, Canada), have been asked to respond to European perceptions of indigenous American peoples, in an act of de-colonization of the historical relationships that connect them to Venice.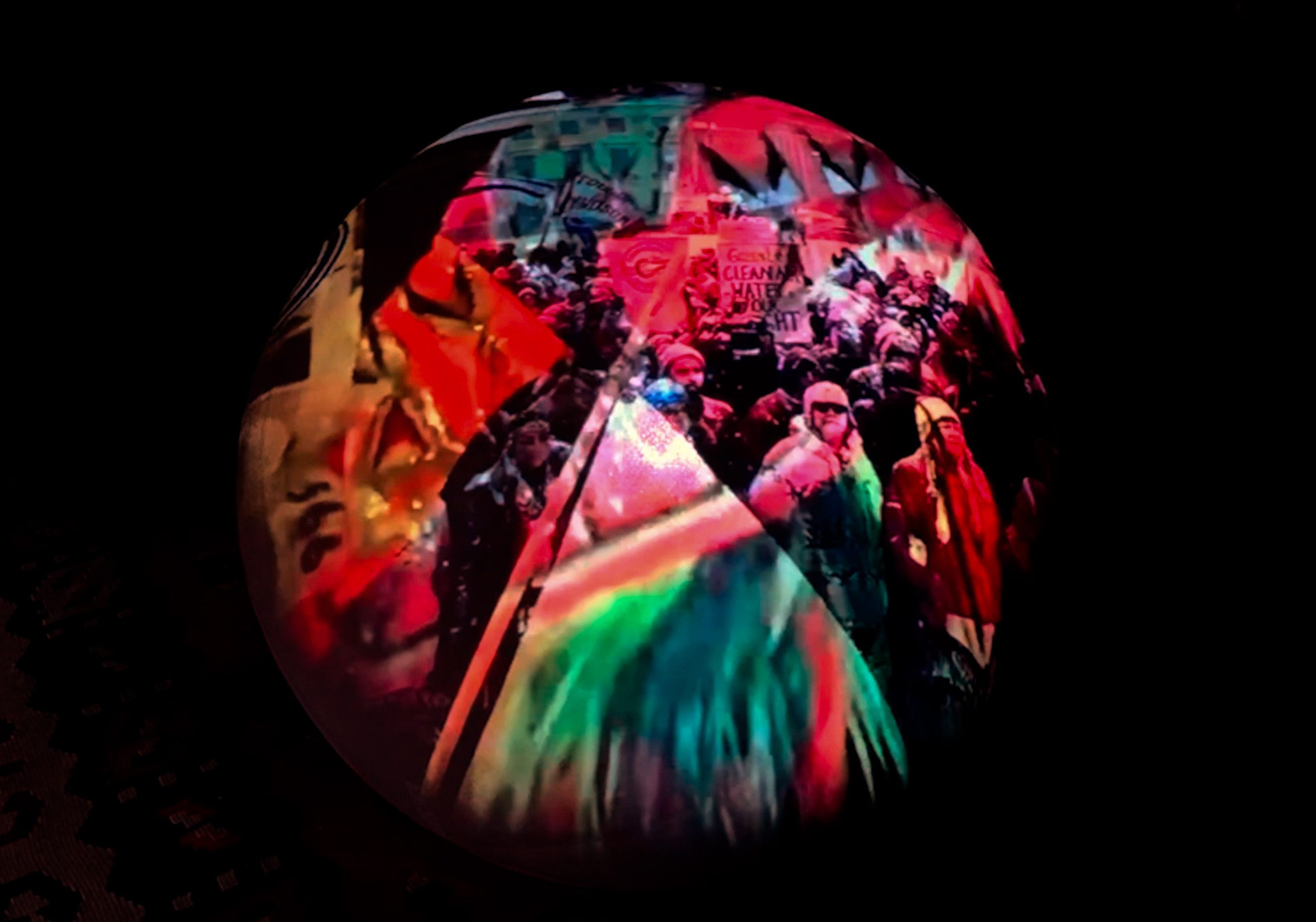 Alan Michelson, Theatrum Orbis Terrarum (Theatre of the World), 2019. Installation detail. Courtesy of the artist
For the first time in the long history of indigenous presence at the Biennale, two indigenous artists are asked to give a lyrical commentary on Venice's engagement with the Americas in an artistic experiment called Volume 0, a chapter in the history of indigenous-European relations that Alan Michelson and Nadia Myre have begun to write through their art.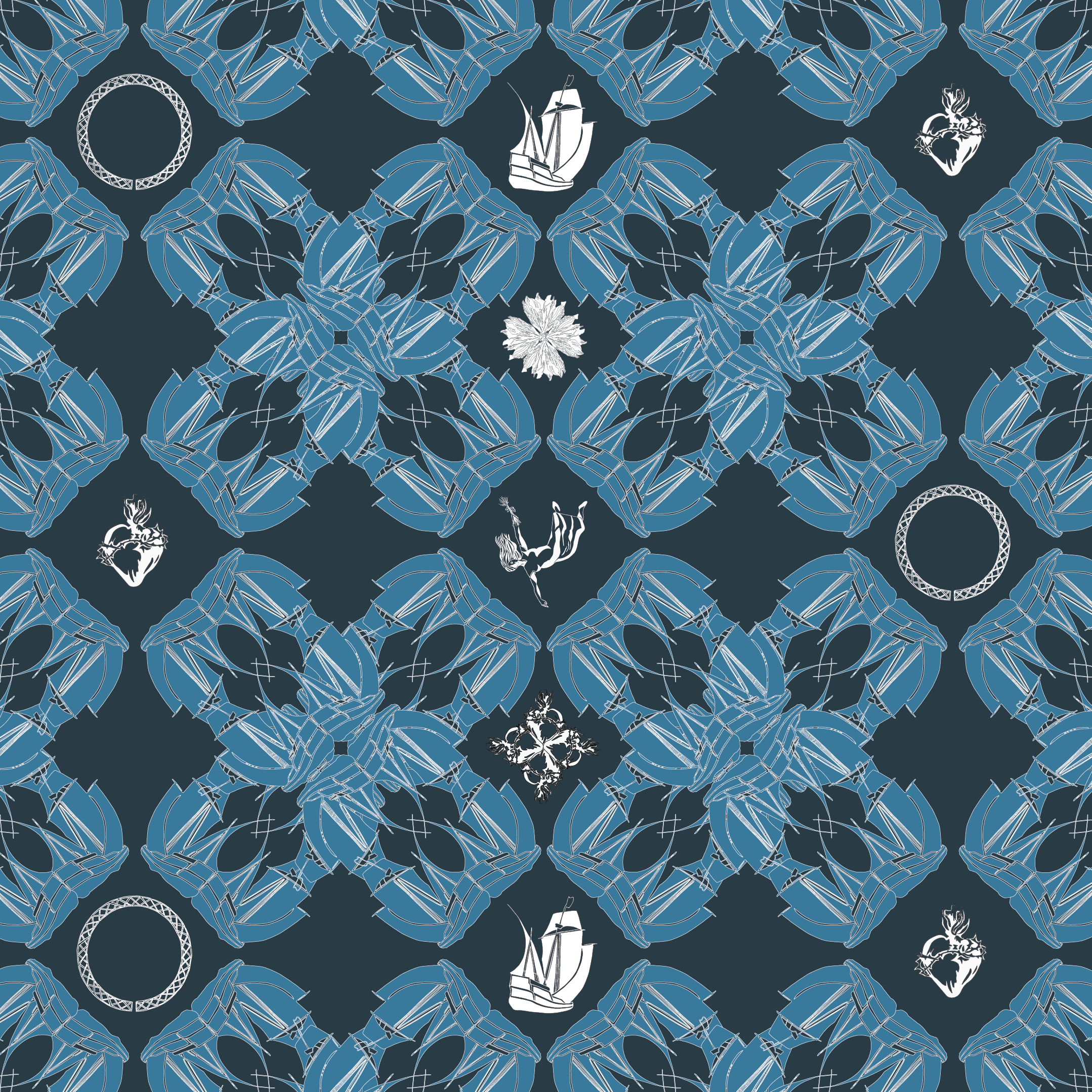 Nadia Myre, detail of wallpaper installation, 2019. Courtesy of the artist 
"Venice is hardly associated with North America in the European imagination. Yet, the city's multiple engagements with this continent exist simultaneously at the centre and at the margins of established historiography.
With "Volume 0" we want to take the opportunity to address the perceived marginality of Venice in relation to North America's colonisation by placing two Native North American artists in conversation with the city's historical and cultural ties with their homelands. It is an opportunity to review European knowledge concerning indigenous North Americans starting from the books that were published there during the Renaissance. This corpus established the foundations for many of the European ideas and preconceptions developed about indigenous American peoples and their lands in the following centuries.
It is a reflection upon the moment of cultural encounter, the intellectual ramifications of colonialism, first impressions, the prototypes that mutate through space and time."
Dr. Max Carocci
First picture: Woodcut engraving of Hochelaga, attributed to cartographer Giacomo de Gastaldi, published in Venice by Ramusio. Based on account of Jacques Cartier.  
VOLUME 0
Curated by Dr. Max Carocci
Organized by Zuecca Projects
With the kind support of Hausbrandt Trieste 1892 S.p.A, Trieste.
Location: Fondamenta Sant'Anna 994, 30122 Venice
Opening: May 9, 2019 | h. 12.00 pm – 3.00 pm
Dates: May 10 – June 30, 2019 | h. 10.00 am – 6.00 pm | Closed on Monday – Free entry
Press kit: drive.google.com